I don't know if the rest of you mommies are like me, but I find it hard at Christmas (and other times of the year) to think about what I want…. I'm always so focused on what the kids and hubby want and need that it's actually hard for me to think of things for me…. I actually feel kinda guilty for asking for things for ME….I'm trying to get over that this year and have been thinking about some things I would REALLY like…. After racking my brain and searching the Internet here are some things I've come up with…… Hopefully my Santa will read this post ;)
I just LOVE these measuring spoons from Anthropologie….. I have such visions for these in my kitchen….. I hope I get them, 'cause I already have a project planned for these babies!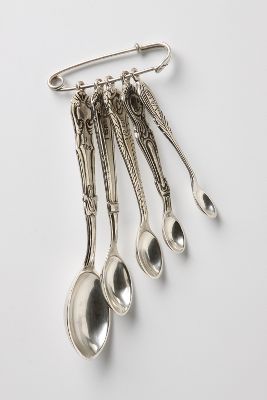 I LURVE these from Piperlime…. I LURVE Bandolino….so comfy and last forever…. I also love me a wedge…. I can just see these with jeans or skinny cords tucked in them…..
and these for when I'm home and cozy…..
THIS would SO help me with my DIY projects:
If you're not a sewer you probably have NO idea what this baby is:
It's a ruffler attachment for my sewing machine…it would make making ruffles SO much easier…….
Yes, I want a snuggie. I plan on sitting in a recliner and fake reading a book like this AS soon as I get mine!
If I'm dreaming big I would choose this:
Do you think Santa could get that down the chimney??? Heck, a girl can dream…. Right?? ;) What do YOU want for Christmas??