This sweet antique drop leaf prompted a happy dance on a recent trip to my thrifty store… The legs! The leaf supports! The banged up top!! She is one of my favorite finds so far.
I always let the furniture "talk" to me… I try to imagine it in a fabulous before life.. Take this piece. I picture her in a little kitchen with a mama rolling bread dough on her while wearing a to die for dress covered with an adorable apron. I knew that this table had been used and loved…. I wanted to inspire someone to take her into a new home and continue the trend.
I primed and painted her in Sherwin Williams creamy.
I had so much fun distressing all the fun details on this piece! She was a dream to work on.
I gave her JUST enough glaze to look authentically aged.
Isn't she a doll?? Don't you love those legs peeking out under the leaf? I SO wish I had a place for her in my house. I did get to enjoy her for a few days while I redid my dining room table. I hope she catches someone's eye and finds a place in a kitchen or breakfast room all of her own.
Tomorrow is our 2nd "A Little Distressed" party. I can't wait to see all you gals have done this week…. Remember that I love furniture distressing but am thrilled to see all your cool before and afters. I'll also be announcing the winner of the Swan Creek candle!
Happy Monday!
Linked to:
: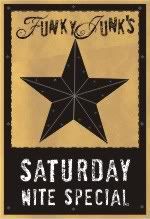 Primitive and Proper