I love this mirror I picked up a while back…. I knew it would be perfect for a huge chalkboard. It looked like it wanted to go with the blue desk I just painted, so I had to oblige. :)
This mirror was painted in a very soft Palladium Blue by Behr. It's way more blue than these pictures show…. I was a bright Alabama day!
I distressed the edges and glazed it with Ralph Lauren smoke…. I love the way it turned out.
I gave it a couple of coats of chalkboard paint, and she's ready to go. I can't wait to go see this chalkboard hanging up over the desk I finished.  I know they look precious together….
I do have ONE regret: I wish I would've kept this one for myself. I loved the quatrefoil design on the top. I'm kicking myself right now, because I should've just let myself keep it…. I know that something else fabulous will turn up for me :) Just gives me another reason to keep on shopping!
Thanks for looking!
Love and hugs,
Linked to:
: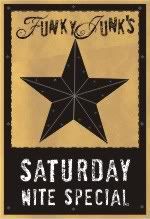 Primitive and Proper