I got this desk at my local Restore on a recent trip. I loved all the detailing on the drawers and sides. The back was also finished and had such pretty lines. The picture below shows the top stripped partially and all the hardware removed.
And TADA! Here she is after!
I painted it in a Palladium Blue mistint from Lowe's and I am in LOVE with this color. I then distressed and glazed it using Ralph Lauren Smoke. The top is stained dark walnut by Minwax. LOVE LOVE LOVE LOVE LOVE the way it turned out. I bought new hardware at Home Depot, and it made it more current.
Aren't all the details adorable?
I love the back of this piece… It would be a great room divider…. The glaze isn't as streaky as it looks in this shot.
This piece sold quickly, and I was so happy to see it go to a good home! I get attached to all these pieces! They're like little kids! LOL!
Now, it's your turn to show me what you've done. Link up your pieces that are "A Little Distressed". I can't wait to see what all you've done! Don't forget to enter the giveaway for the Swan Creek Candle.
I would love to see any Before/Afters or any fabulous finds!
Now to enter:
1. Become a follower of this blog. If you're already one you get one chance. Leave me a comment to let me know you are a follower or that you became one.
2. Link up a project. Leave me a comment with a short description of your project.
3. Tell about the party on your blog…. Come on back over here, and leave me a comment telling me you gave me the shout out.
4. Share a link on Facebook for another chance…. Just hop on back, and leave me the link.
PLEASE link back to my page. I don't have a button yet, but please just post my blog address…
Show me what you've got, and let the fun begin!
Linked to:
: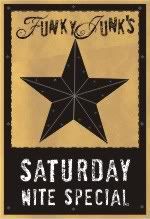 Primitive and Proper