I am SO in LOVE with my newest project that I HAD to share pictures with you IMMEDIATELY. People! LOVE LOVE LOVE LOVE LOVE LOVE is pouring through my veins for this wall art. I got this vinyl monogram about 6 weeks ago from A Hint of Chic Boutique. With shipping it was $25. You're supposed to put these babies directly on the wall, but I am too cheap fickle for that.I saw over on Joys of Home that she didn't want to have hers in such a permanent place either….. I've known for a while what I WANTED to do with it. First I considered painting a large canvas then applying it…. I was worried it wouldn't be smooth enough for the decal. I wanted something that I could change here and there. Then it hit me…..
I've had this idea brewing for a while….. I've been searching at GW and Sister Julie's every week with no luck for a frame with glass big enough for this decal. This week I headed to the good ol' Hobby Lobby to search for my frame. They had the wall frames with glass on for 50% off…. That would put me around $25….Not bad, but I really didn't want to pay that. I went back to that section at least 4 times last night….looking and looking again…..Then I started digging. I found an 18x24 in an ugly dark finish with a ding on it. I took it up to the counter and demanded asked the manager sweetly if she would consider a larger discount on this one , since it was in SUCH BAD SHAPE. She knocked another 10% off, so I got this big baby for $15! SCORE. I brought it home, sanded it, and rolled on a couple of coats of Behr's antique white. After that dried I glazed it up with Ralph Lauren's smoke glaze (thanks Shanty2Chic).
I then covered the cardboard that came in the frame with a scrap piece of burlap that I had laying around from another project….. My handy dandy Andrew CAREFULLY placed the decal on the glass for me, and I slapped that baby back together…. I think I cried when I looked at it put together for the first time….. Ohhhhhhhhh, come to mama, baby!
Pardon me while I go dance around my bed for a bit ;) Dance dance dance….sing sing sing…..
This is the view from the door of our bedroom…. Don't you like that sock sticking out from under my bed and the white pillow that still needs a cover? Real life, people. Real life. I absolutely LOVE it above my bed. I've been adding more antique white pieces in the room to pull it all together. The beauty of this is that I can change the entire look of the piece by swapping out the burlap with another piece of fabric. The possibilities are endless….. That's my kinda art people….Gorgeous and cheap. Fabulous and thrifty…. Pardon me while I wipe another tear from my eye…. ;)
love and hugs,
Linked to:
Between Naps on the Porch's Metamorphosis Monday
and
It's so Very Cheri's It's so very Creative Party
I linked this to Show and Tell Friday, Frugalicious Friday, and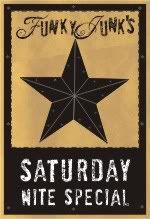 Linked to:
Between Naps on the Porch's Metamorphosis Monday
and
It's so Very Cheri's It's so very Creative Party